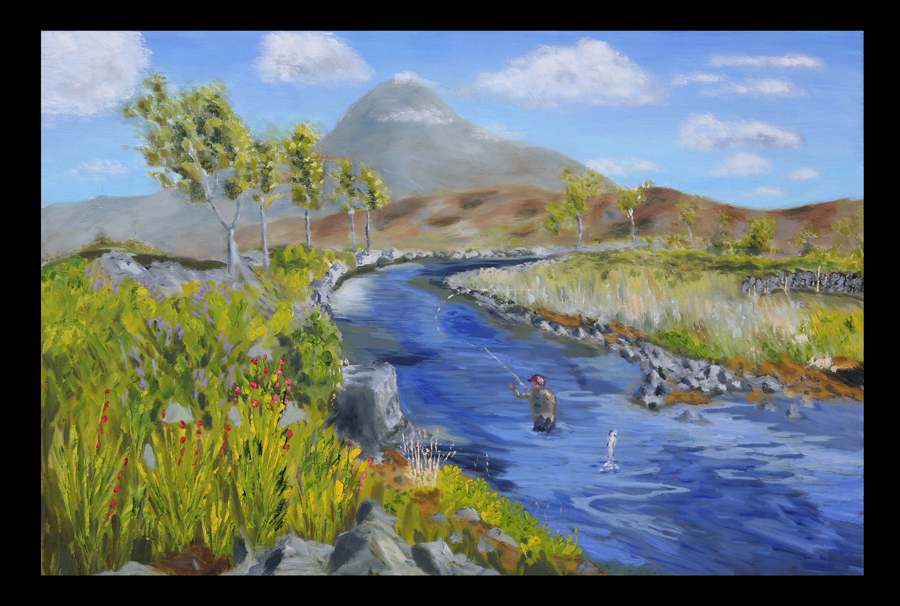 "Behind You!" Beinn Damh in the background, just below the falls of Balgy.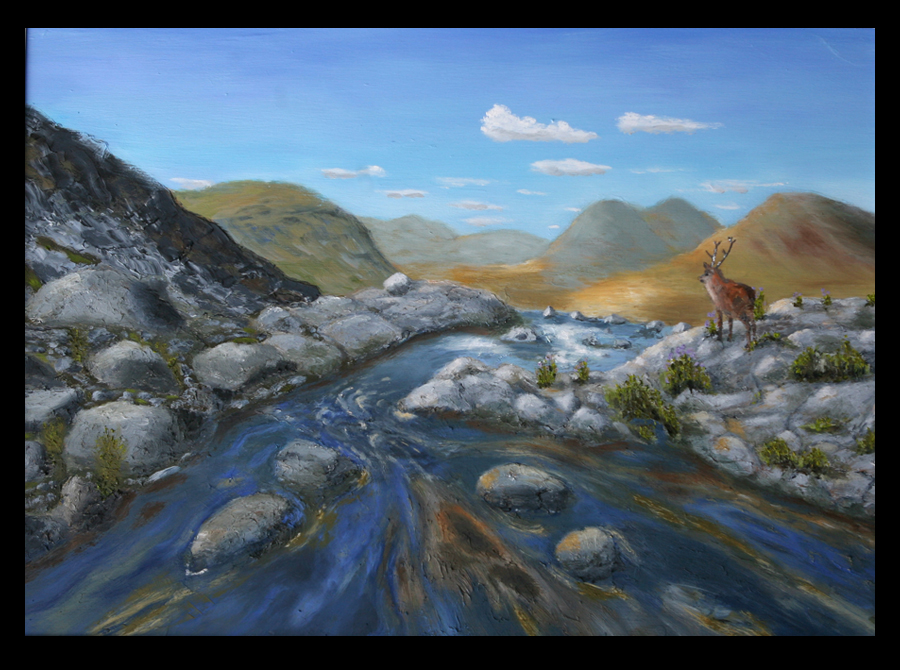 "Stag at Bay" (or "Dog with Antlers"…). From Loch Coire Mhic Fhearchair in the Beinn Eighe group, looking north.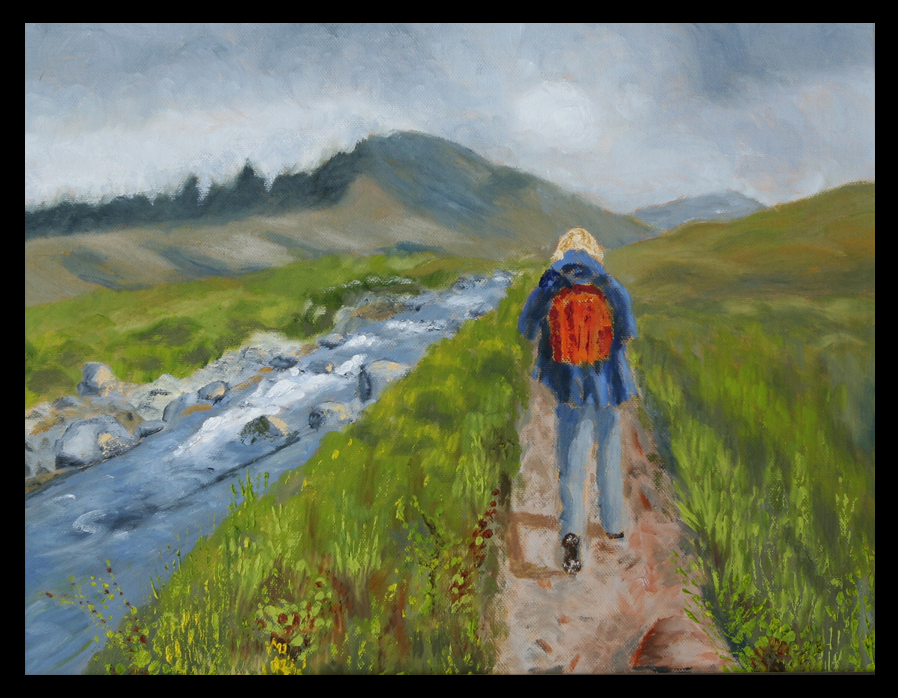 A soft day behind Liathach, heading for Beinn Eighe. And no, it never stopped raining.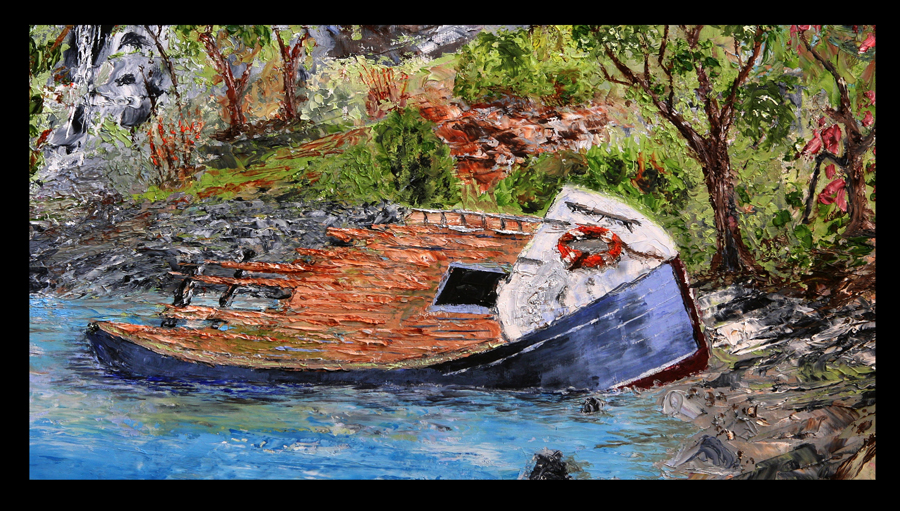 The much photographed shipwreck at Diabaig. This almost made it as a restoration (20 years ago) but then it sort of got away from him…
The view from our porch, and let's be honest, painted mostly from inside it!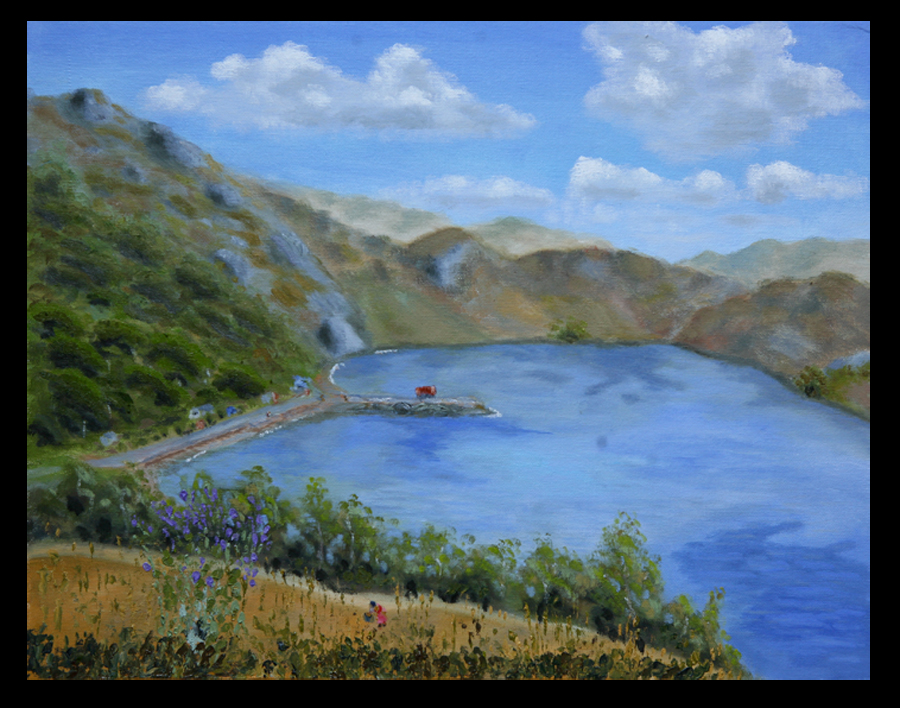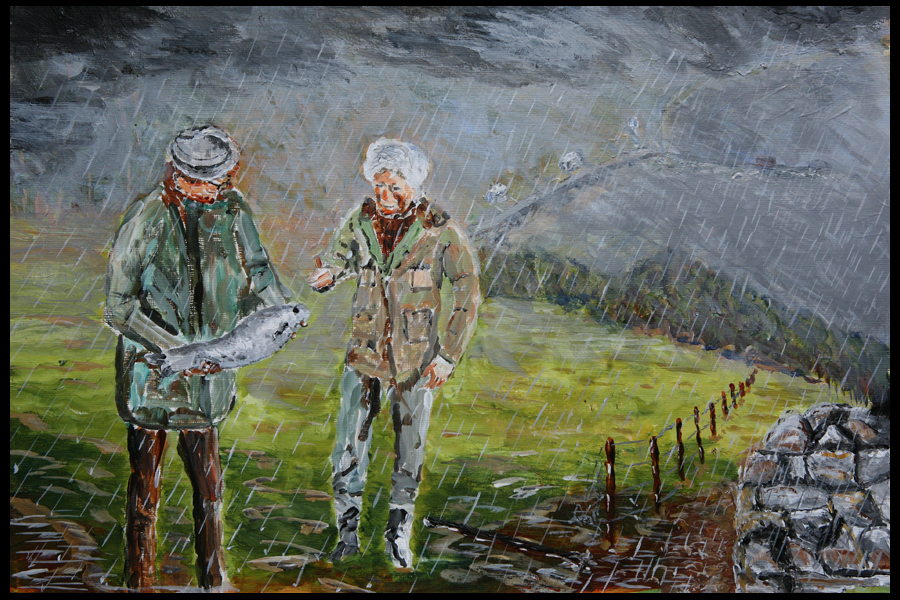 "Fish nearly out of water". On the left, my father, the late John Dixon, talking to Duncan, one of the great characters of Diabaig.