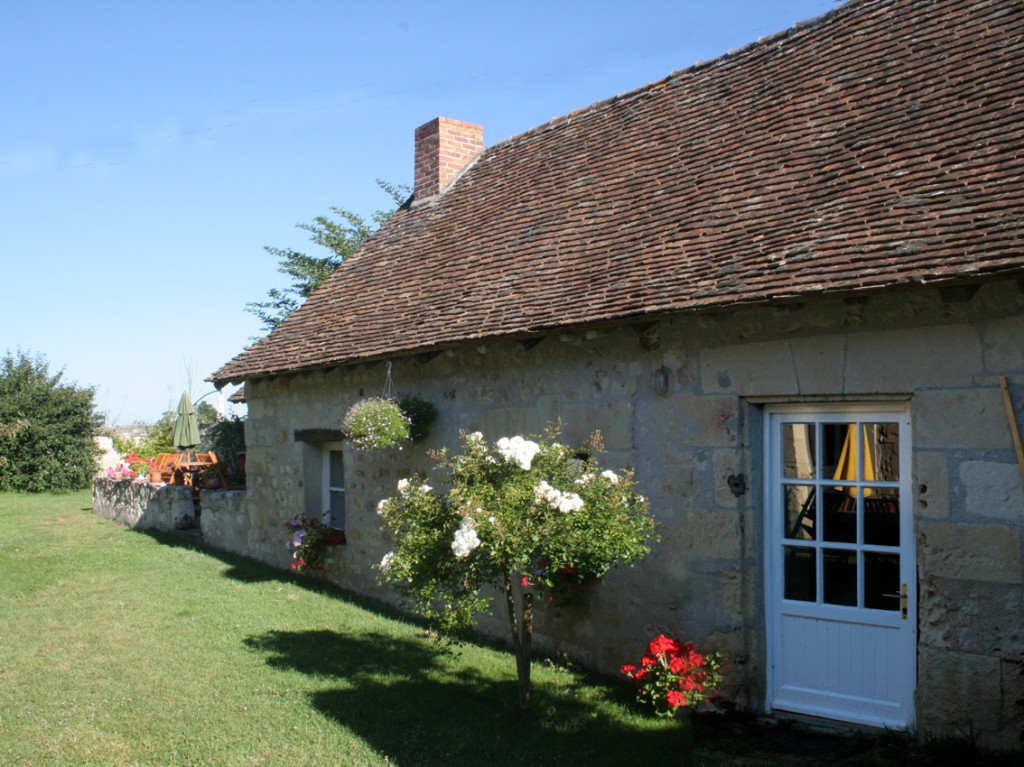 L'Ecurie, the location for my novel about a deaf photographer, "Counting the Clouds" and our holiday home in the Loire Valley. It's much easier to write about a real place and the river, the vineyards and the local town all feature in the story.
2012 was a particularly good year; having broken my leg at a pain conference (yes really), I had an excuse for lounging around. So I watched the river go by and wrote several chapters while Katherine drew, Ben splashed around and Teresa pointed out spelling mistakes.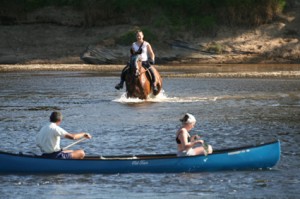 The hillside rises steeply behind Chinon, but there's a free lift (with a sign in the town square to "L'Ascenseur") and from the top, the most spectacular walk above the town, along lanes that will just take a small (dented) french car, with houses, some lived in and some ruined, set into the hillside. It was a perfect setting for two women and a big row, so I took loads of photographs and had them on a separate screen as I wrote. The details make all the difference.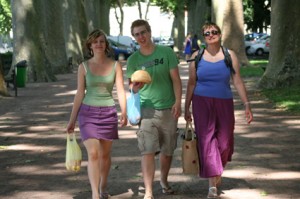 One of our favourite trips out is to the Chateau at Riveau, about half an hour away. The gardens are sunny and wooded, with excellent hammocks for those taxing afternoons.  There was a wedding there one time, and they left in a rather special motor. We heard it go, from our hammock, the exhaust singing as he gunned it up the hill, clawing his way through the vintage, straight-cut gearbox. Fantastic, and the perfect setting for the vintage car rally in Counting the Clouds.