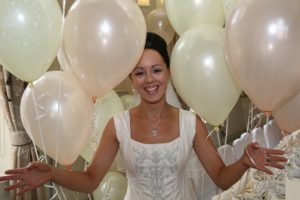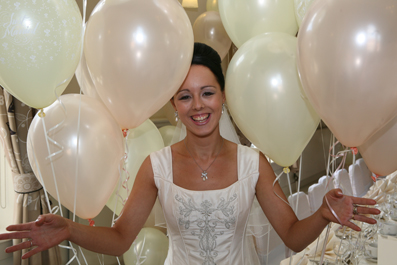 Wedding photography is actually just a stand-up act… while taking stunning pictures effortlessly. Any photographer who fiddles with dials, stares at the back of the camera or who asks to repeat a shot loses the bride's attention very quickly. She wants to have FUN, to feel glamorous on her big day and most of the photographer's art is playing to that, keeping her smiling but with half an eye on the light, the background, the time and the guests…It's really difficult! And this made it a perfect ambition for Neil, my shy, deaf hero of "
Counting the Clouds
", who'd never left his Scottish island before and is now dropped into a wedding in the middle of France. They say that the role of the novelist is to chase the hero up a tree and then to throw rocks at them. I used to be a wedding photographer and so this seemed like a good tree.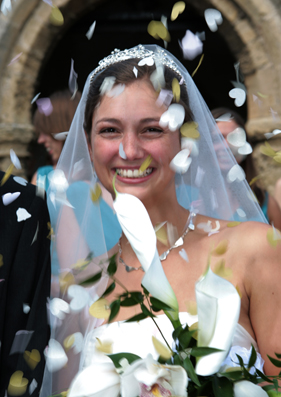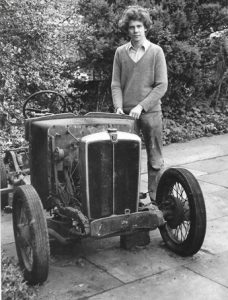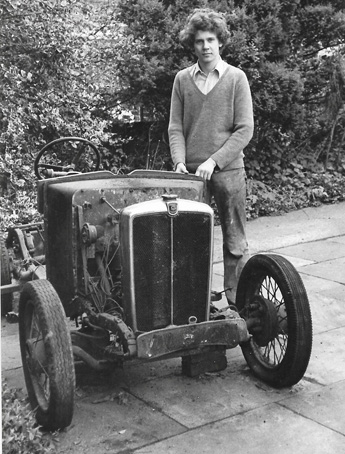 Still with that hair, I've dragged myself away from my blonde model and bought a pile of rust instead. Carefully stored in a duckpond for fifty years, and lacking most of what should be behind the seats it did teach me the perils of biting off more than I could weld. And that's exactly what Peter, the hero of "
Kicking the Tyres
" does, in a spectacular and nearly fatal way on a racetrack. I eventually sold the old Morris (to buy a sportscar), and I hope it ended up looking like this.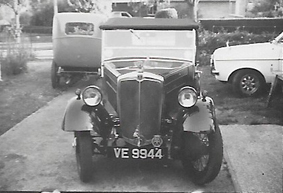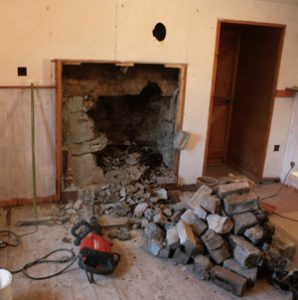 I can never leave well alone. I always have to change things. Open up the fireplace in a remote croft on the west coast of Scotland, real log fires, romantic atmosphere? Easy!!
No…
And the perpetual dust, the cold, the clinging, claggy damp that gets into everything was the starting point for the suicidal depression that leads Alison right to the edge in "
Act One, Scream One"
. Fortunately, in real life, I had my brother, Andy, with me. He laughs about every thirty seconds, so it's hard to take anything too seriously…